LIBERIA: 
The Republic of Liberia was founded by freed American slaves in 1822.  It is a beautiful sea coast country in West Africa that is bordered by Sierra Leone on the west, Guinea on the north and Cote d'Ivoire (Ivory Coast) on the east.  Monrovia, the capital of   Liberia, can be quite chaotic and a great way to relax and enjoy a cool breeze from the Atlantic would be on the beach.  Monrovia is surrounded by some pretty nice beaches like the gorgeous Golden Beach which is a favorite for many.
The country was traditionally noted for its academic institutions, iron-mining, gold, diamond, and rubber.  However Political upheavals beginning in the 1980s and a 14-year civil war (1989-2003) largely destroyed Liberia's economy and brought a steep decline in living standards. With the election of Ellen Johnson Sirleaf in 2005 and her re-election in 2011, Liberia has seen significant improvements.
As a result of the devastating wars Liberia experienced, children now face many challenges and dangers.  Poverty, malnutrition, and consistent patterns of sexual violence against children and teenagers are the realities of post-conflict life in Liberia.  Children who had been forced to join armed forces and groups are now trying to put the pieces of their lives back together.
THE. U.S.A.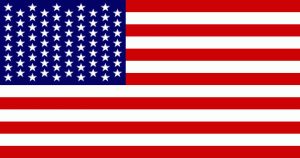 Although the U.S.A. is the most powerful country in North America, and children mostly have ready access to food, education and healthcare, children in many inner-cities are underprivileged and at risk of  becoming victims of poverty and violence.   Youth crime statistics show that peak hours for violent juvenile crime and victimization are between 3-9 p.m.
Furthermore, each year many families worry about how their children will occupy their time when school is on summer break.  We will reach out and partner with churches to identify children and teens from their communities who want to enjoy the benefits of ROCK Empowerment Zone.
JAMAICA
Jamaica is located in the Caribbean with a population of 2.7 million people (UN, 2011).  It is known for its scenic beauty and white sandy beaches; the country is also well known for producing world-class athletes such as sprinter Usain Bolt who broke the 100m and 200m world records at the 2008 Olympics in China.  Although general elections are often marred by violence, election results are always accepted and the island remains politically stable.
In spite of its successes, many children & teens in Jamaica come from communities that have widespread poverty and crime.  There is a stark contrast between the luxury tourist resorts in locations around the island and the densely-populated and impoverished ghettos in the cities. Children in Jamaica are still over represented in poverty, and are missing out on key developmental opportunities. Still, while only 37% of Jamaicans are children, almost one of every two (44.5%) Jamaicans who lives in poverty is a child.